How to activate MAWi license
Introduction



In this guide we will show you step by step how to activate the MAWi system

Login to MAWi's management console with an administrative user account.
Once logged in, click on the Dashboard menu item and select
"Admin panel"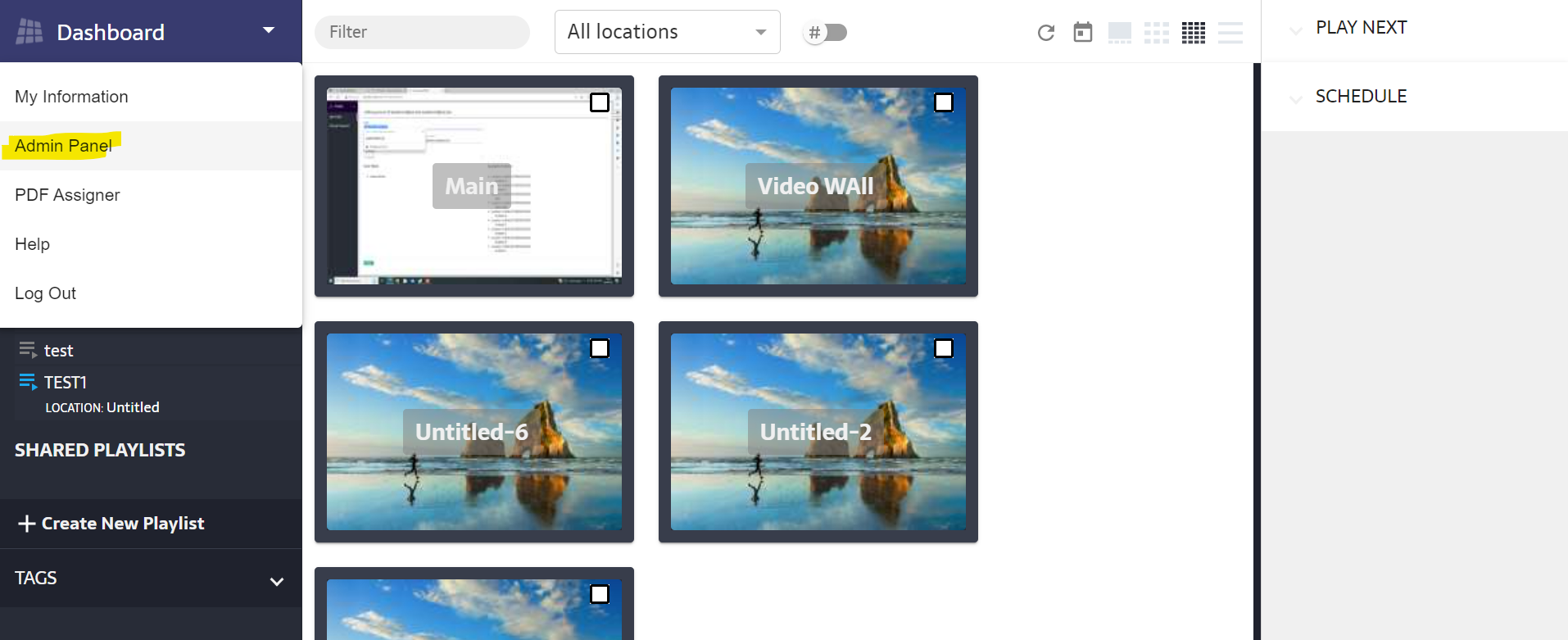 In case your trial period has already expired and you are seeing this screen, please apply your license key as shown here: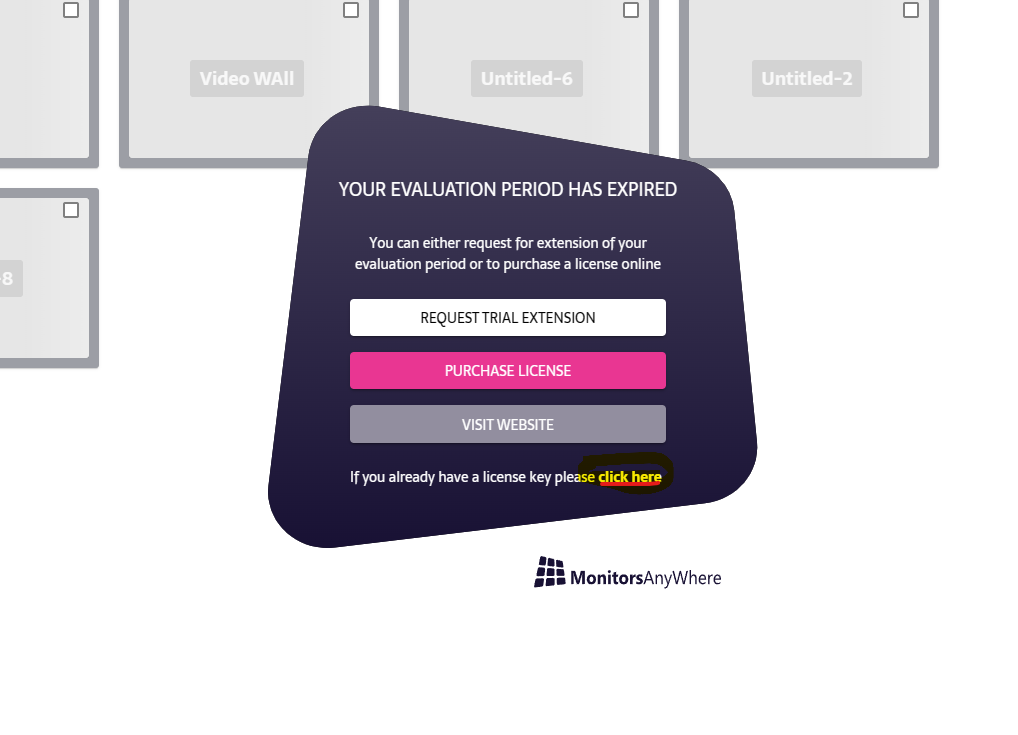 Go to License menu item and click on
"Activate your license"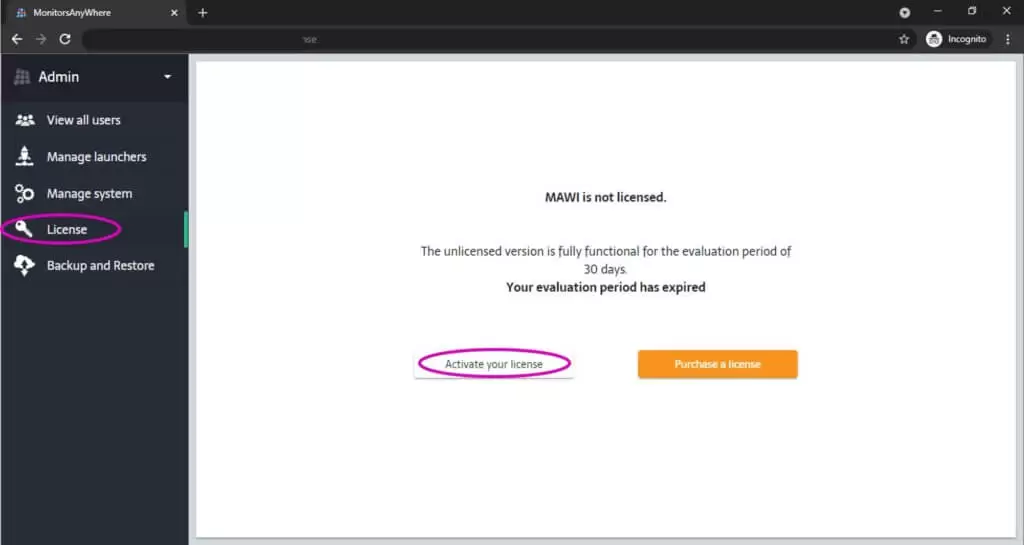 Enter your activation key supplied by email and click on "Activate".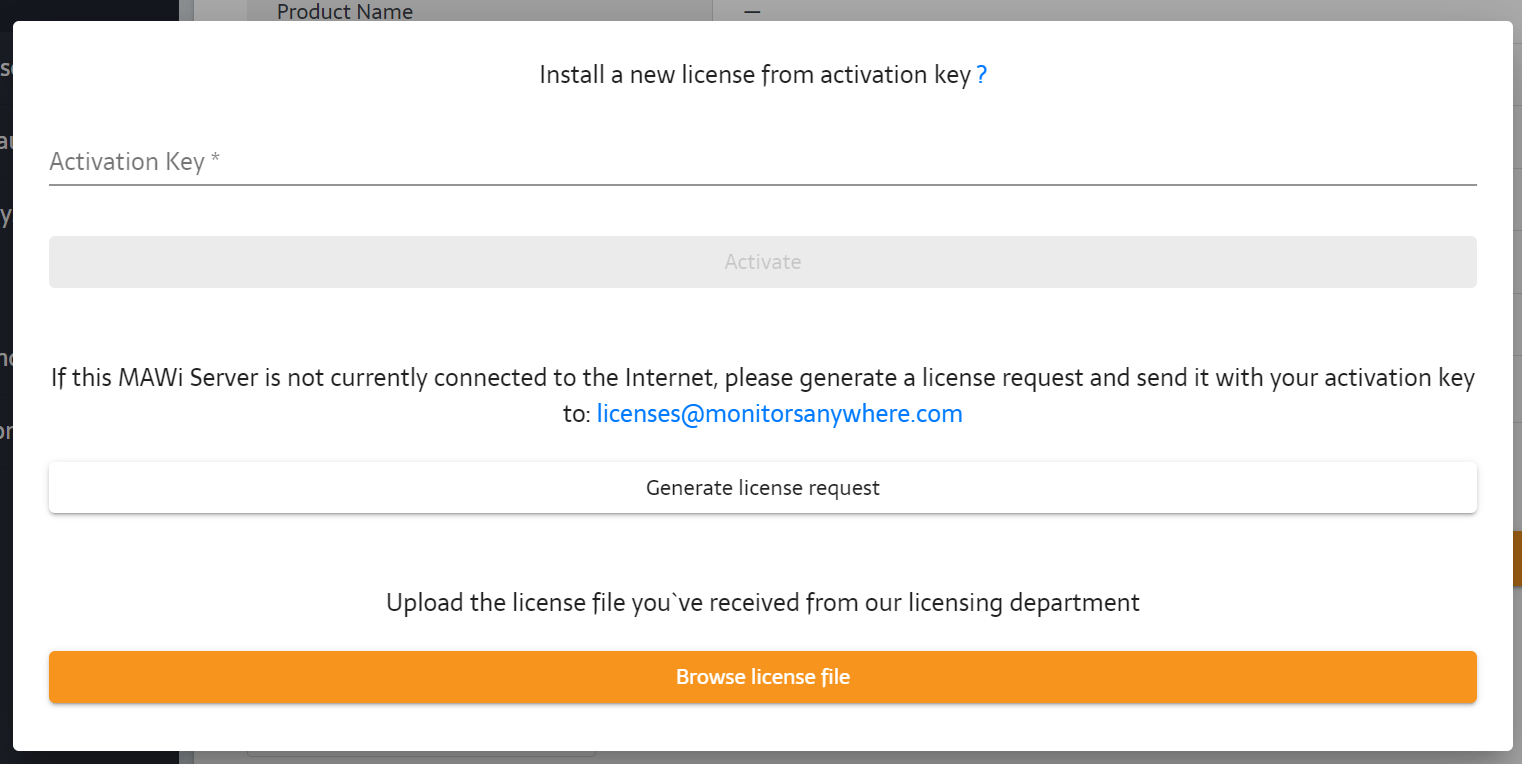 Once the activation process was done successfully, you will be forwarded to this screen with your license details.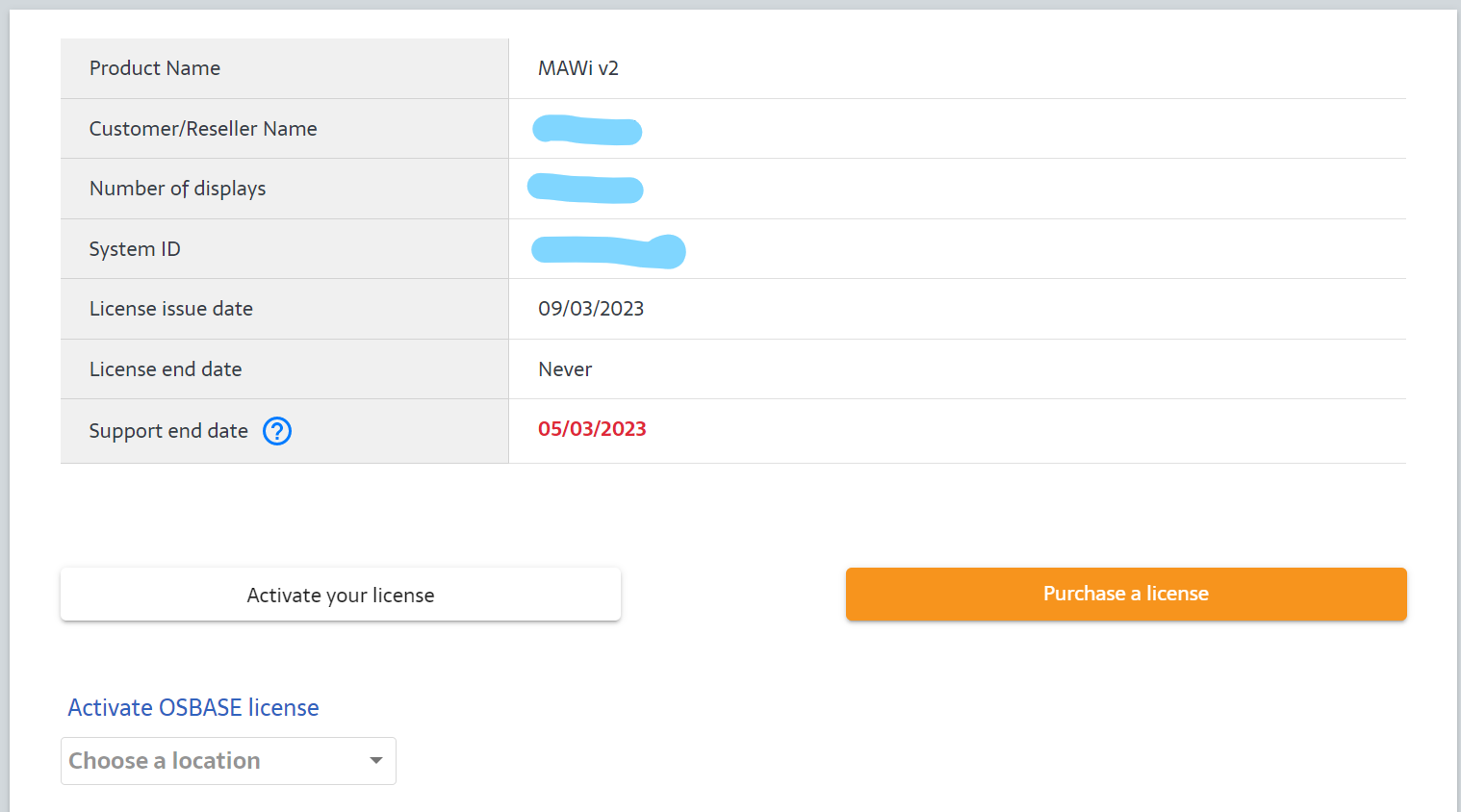 MAWi Server is not currently connected to the Internet



If the MAWi Server is not currently connected to the Internet, you will have to run an offline installation process.
Click on the
Generate license request
:
Once received the license file by email, upload it to the server by clicking on
"Browse license file"
to activate your license.

If your trial period has already expired, after activating your license key, you will be required to login with your username and password in the MAWi Agent-side as well.
OSBASE license keys activation in MAWi


An OSBASE driver activation is required when using the MAWi Zero connectivity variant.
First, go to the Admin Panel >

Activate OSBASE license section and generate your license key request.

Send the TXT file it generated to our licensing department at:
licenses@monitorsanywhere.com
Please note that OSBASE licenses are processed by a 3rd party and their response times are outside our control;

of course, we do our utmost to get them to you as quickly as possible.
When you receive from us the TXT file with the license, please load it by using the "Load the license file and activate" button.