Displaying Multiple Videos on Different Screens in MAWi with PotPlayer
Intoduction


In the following guide, we will illustrate the process of running multiple videos on multiple screens using the MAWi software from a single PC. For this demonstration, we will utilize PotPlayer as our multimedia player.
PotPlayer is a user-friendly freeware application compatible with various video formats.
Requirements



First we will download install PotPlayer on the host PC.
Tested and fully supported version by MAWi can be downloaded from here:
Make it a standard installation and click Next thru all the process.
Setting up PotPlayer


Start PotPlayer (icon should appear on the desktop) then open the
Preferences
window
(press on the F5 key or right click on the player window and select
Preferences
).
Go to:

General > Auto check for updates > Set it to: Never
Uncheck
the checkbox
'Auto Download…'
Go to:
General > Skin
and check the checkbox "
Auto
hide main window skin…
"
Go to:
Playback > Default windows size >
Set it to:
Maximize (to Desktop)
On the
Repeat video playback
set it to :
Enable: Repeat playlist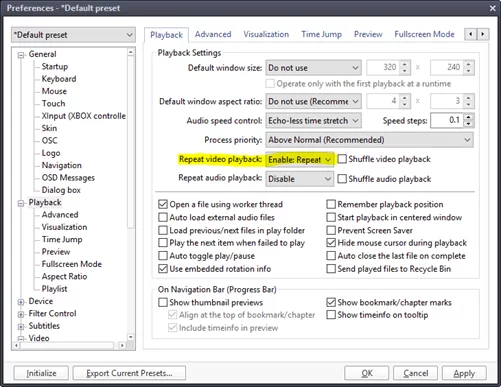 Go to
Aspect Ratio
and set the
AR Mode
to
Stretch by keeping Aspect Ratio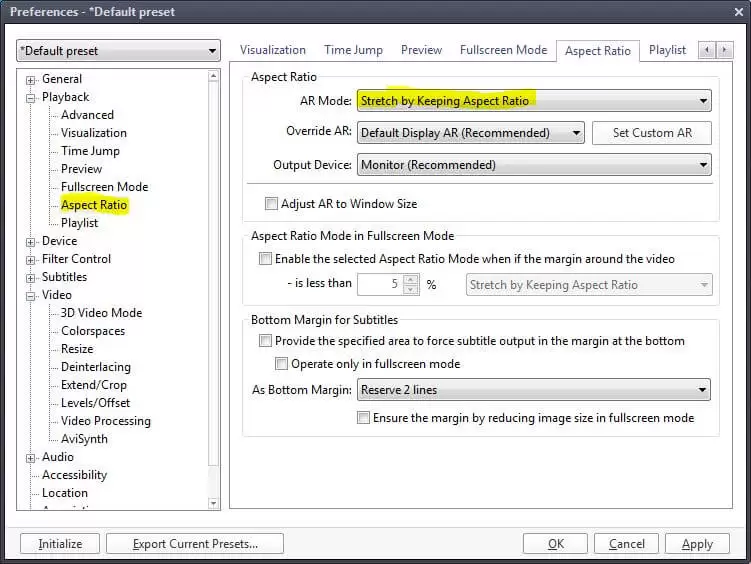 Set up PotPlayer as a launcher in MAWi





First you will need to add Pot Players are a Launcher, you can click here to follow the guide to add a new Launcher.

Follow the same steps from
this guide
to create the playlists and run multiple videos on different screens, select POT player as a default launcher for the playlist.